Know more - game better
Naos QG

Want to find out when your heart rate goes through the roof? The Naos QG knows it all!
A new dimension of gaming
What is quantified gaming?
Via built in sensors, the NAOS QG tracks your heart rate, galvanic skin response and actions per minute. This data appears as a transparent overlay on your screen.
Just like athletes gather and analyze data, we want to do the same for gamers. Provide you with deep insights. Enable you to understand your reactions and optimize your gaming!
Product description
Inside the QG beast
The Naos QG uses the PMW-3360 optical sensor that has a superb accuracy, smooth tracking, and a maximum speed of 7.6m/sec (250 IPS) all the way up to 12000 DPI.
Software overlay
Show the world how you really feel
The software is complemented by an in-game overlay that shows heart rate and relevant data during games. This makes the Naos QG a unique tool for streamers and gamers.
Fine tuned sensors
A closer look
This is a close-up on the sensors that measure your heart rate and GSR. They are expertly crafted inside the mouse and will not bother your comfortable grip on the classic NAOS shape.
Tech specs
General
Monitoring of Heart Rate, movement and activity data
With a Heart Rate Sensor from Pixart - PAH8001EI‐2G
GSR Sensor with tin coated copper electrodes
Four layers of dark grey rubber coating ensures maximum grip
Angle Tuning: adjustment of X/Y rotation angle to counter hand sweep angle and improve accuracy
Up to 16.8 Million color options
7 fully programmable buttons
32bit ARM Processor running at 32Mhz with 128 kb built-in memory
Large PTFE mouse feet
Gold Plated, Full speed USB 2.0 with Plug and Play
2m long braided cabley
Weight: 103g
Sensor
Pixart PMW-3360 - native DPI optical sensor
A maximum of 12000 DPI
1ms Response Time
1000Hz Polling Rate
No positive or negative hardware acceleration
A maximum speed of 7.6m/sec (250 IPS)
We know we make the best gaming gear
but what do you think?
Images in the wild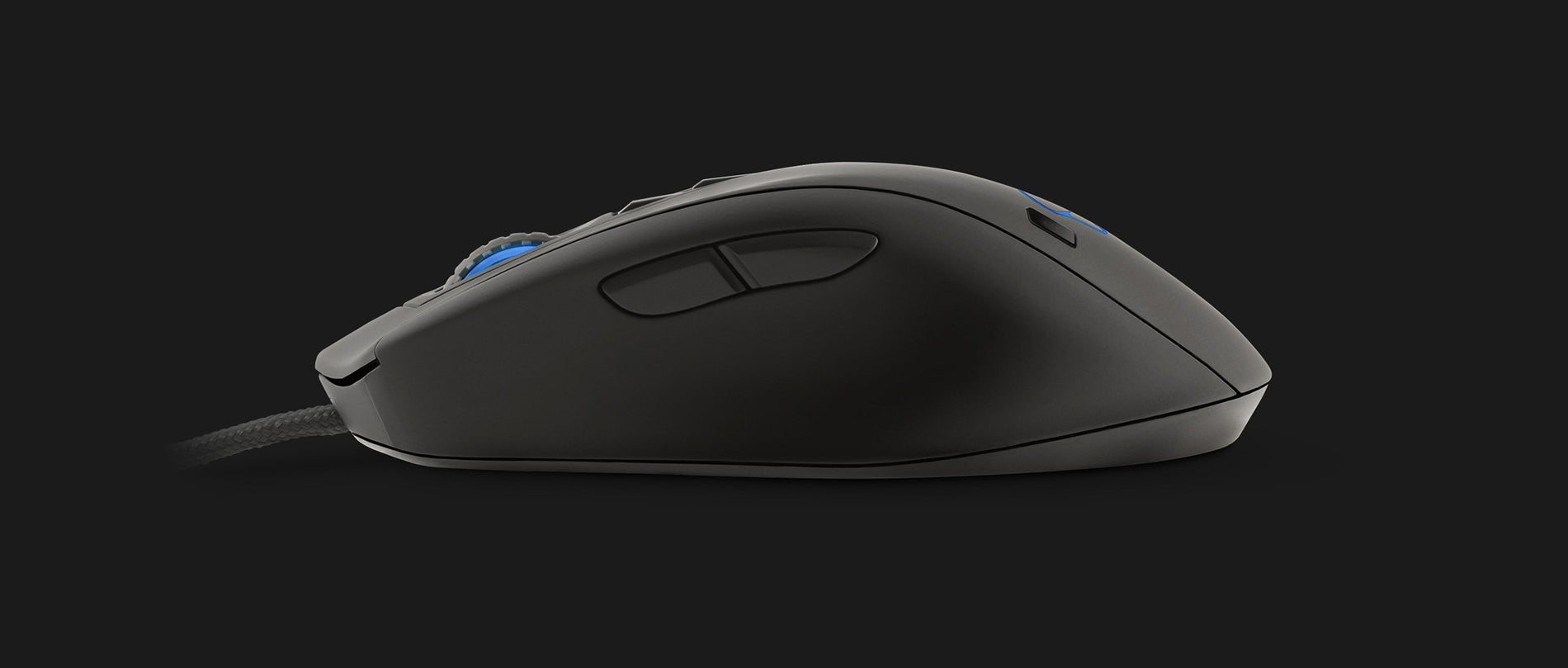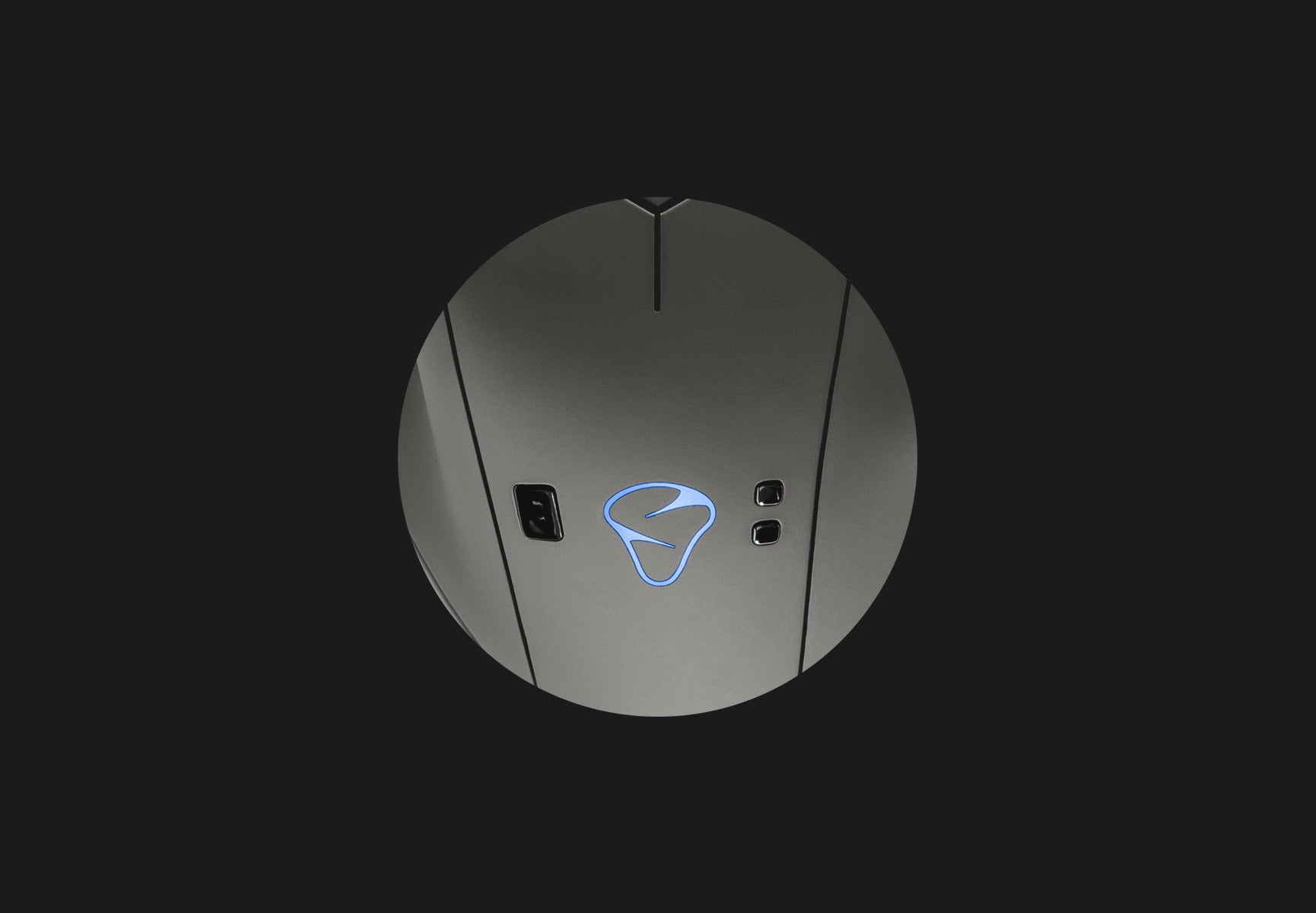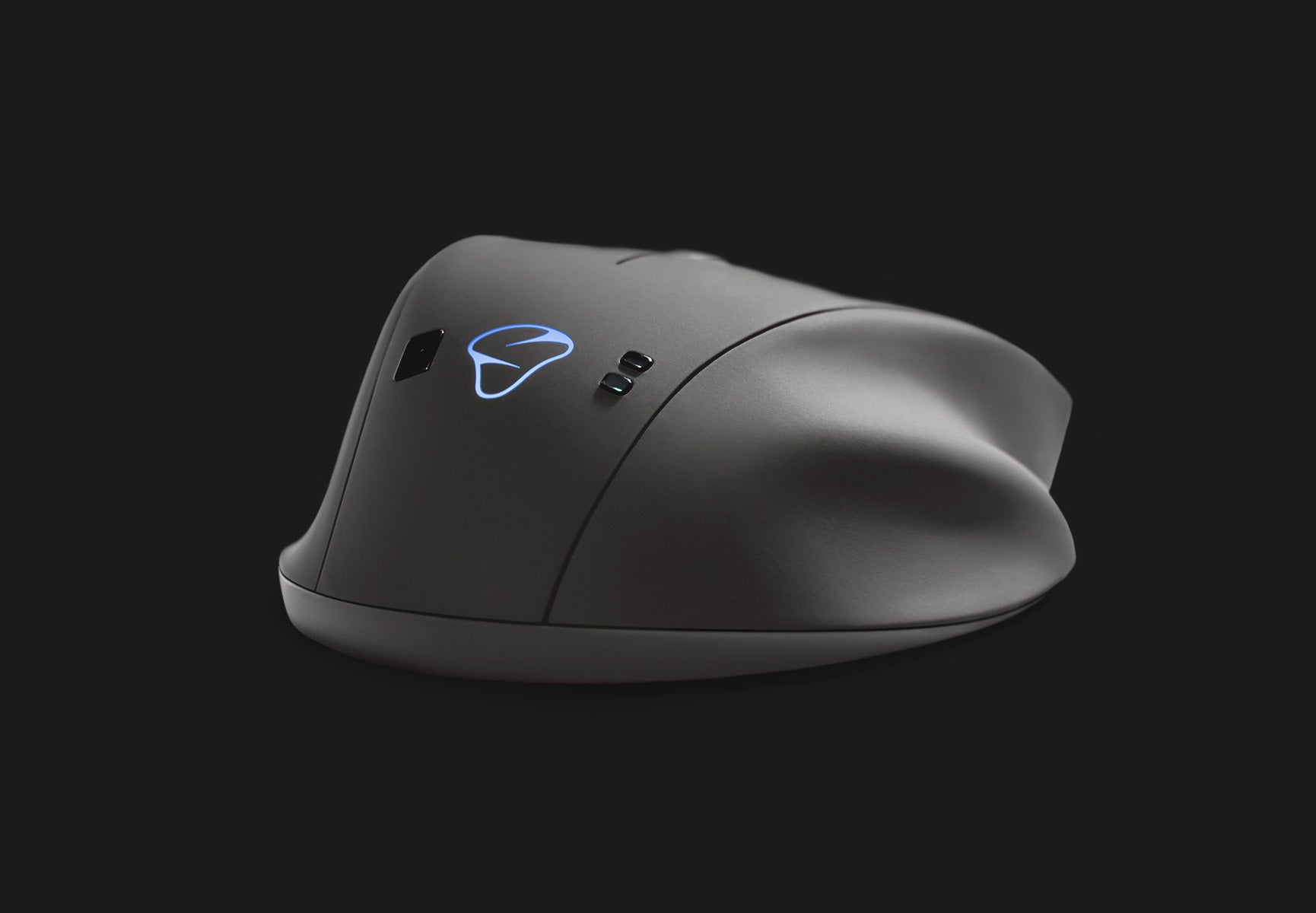 Others also bought
Avior Pro
あなたが使ってきたマウスの中で、もしかすると最も多用途なゲーミングマウスとなるでしょう! 9個のプログラム可能なボタンを備え、できないことは、もはやありません。
Castor Pro
優れた正確性、快適性そして素早い動作のために設計されたCastorは、あなたにとって最高のマウスとなるでしょう。ラバーグリップと100% PTFEマウスソールを備え、デスクトップにおいて、まさに光速のマウスムーブメントを可能にします。
Naos Pro
形状がすべてを語る。 - 最新のハードウェアによってアップグレードされた、すべてのNAOSファンに捧げる、NAOS PROが登場。